2016………Chairs,Wood & a Devonshire Bowlturner
…….Chairs
Well, for many reasons both good & bad, 2016 was quite a year (thanks for the songs Mr Bowie & Mr Cohen) but for us it was just busy. The courses at the Molong workshop were a great hit with students both old & new ( good to see you again John Templeton for the 4th year)- in fact the courses were so successful that most of the students immediately booked again for 2017.
The May course at the Moonan Workshop was great fun with some hard work & a few late evenings producing some great chairs. The star of the show had to be the 2 seater settle made by Fiona Hanlon & Michael Fitzgerald (Fiona's Dad at 80 something) who together put in a huge effort to finish their piece. For the first time in many years a Windsor rocker was made & Ian Wright produced a real gem but then I suppose a toolmaker would have that special eye for design & precision work.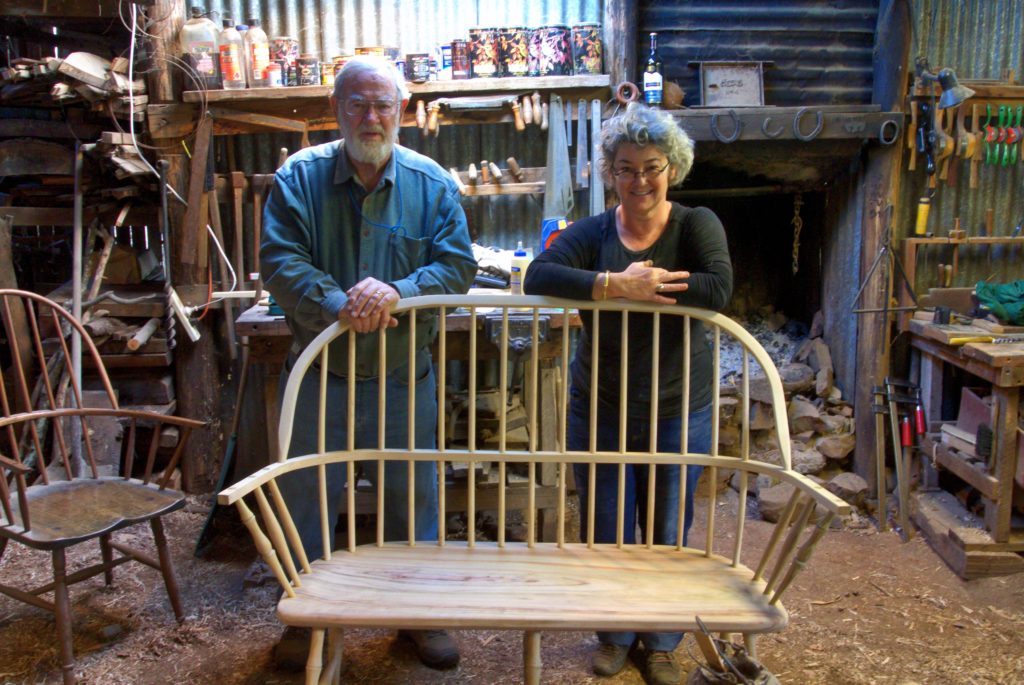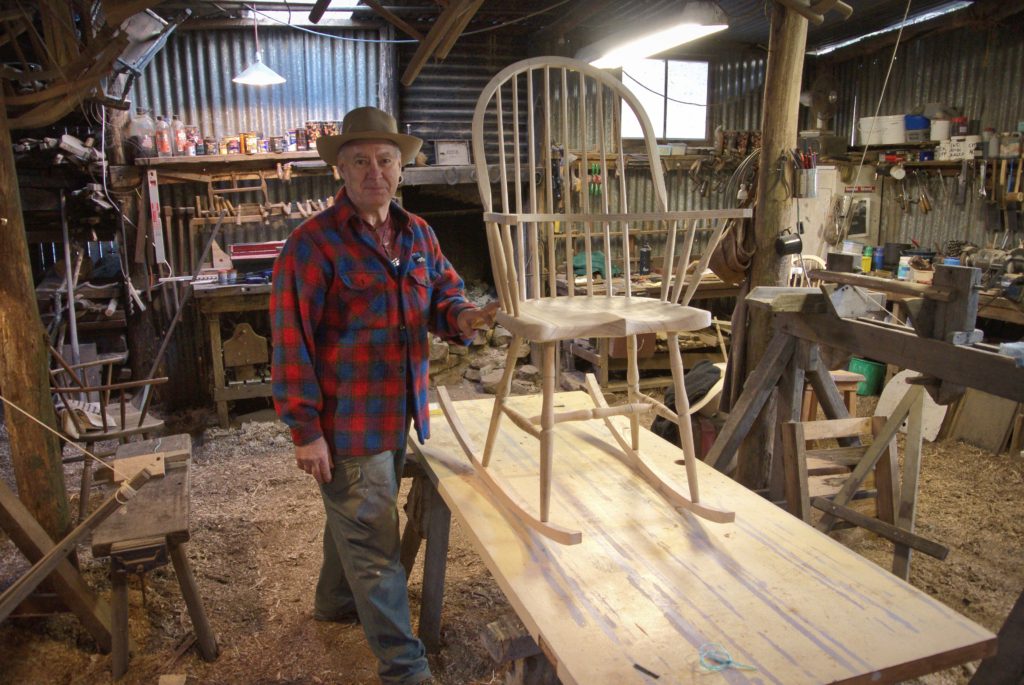 The September course was an eclectic mix of Rusty, returning for his 13th year to make a delightful little captains chair in Elm & ebonised Robinia backed up with his usual supply of bad jokes ,a  skilled cabinet maker, a very fine woodworker, a woodcut printer & 2 young winemakers who started with few woodworking skills but great knowledge of good wines  (thanks for the evening tastings Will & Adriano!). Both of these guys produced excellent first time chairs with Ado's rockers made from old French Oak barrel staves & Will using wedged through tenons on his Double Bow Windsor. On his 2nd course with us Michael Pender blew all of us away with his superb Continuous Arm Windsor- we all learnt some new tricks that time. Thanks guys, a great course!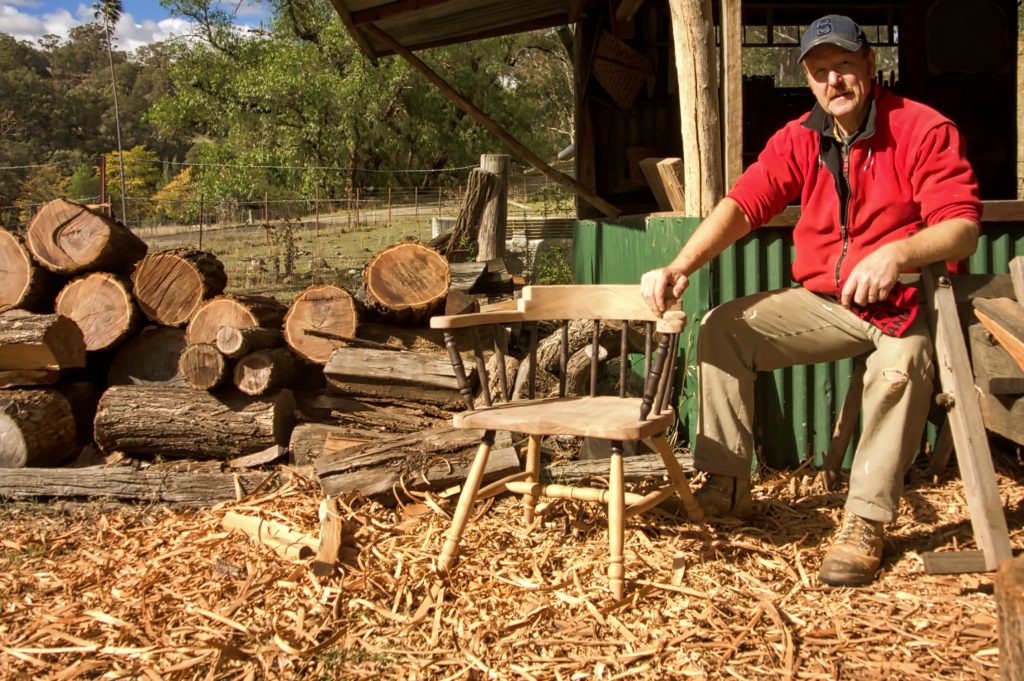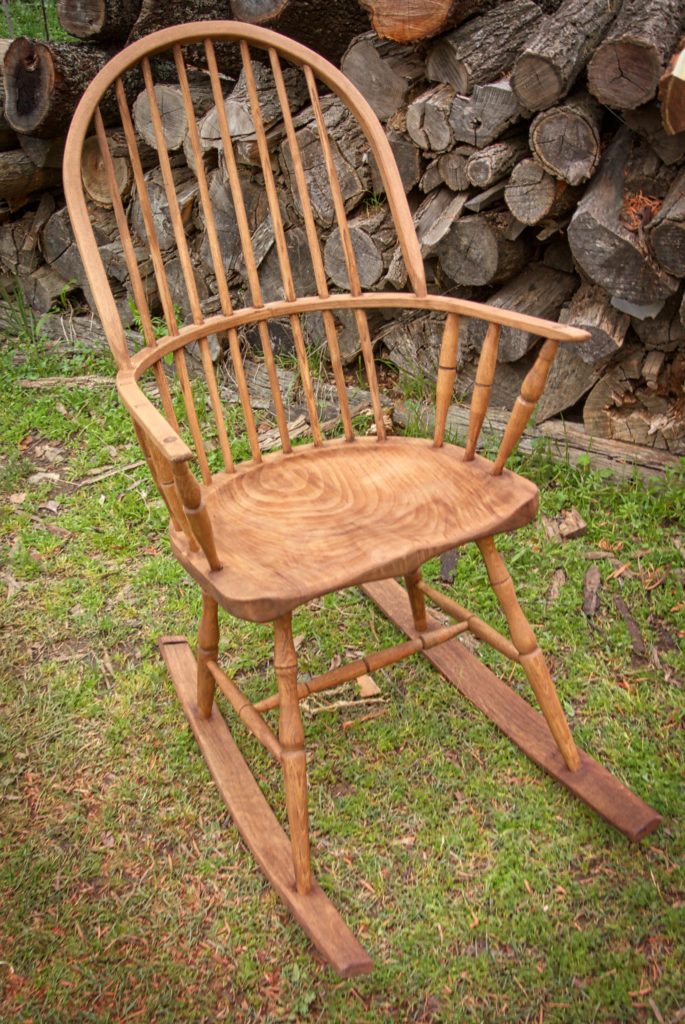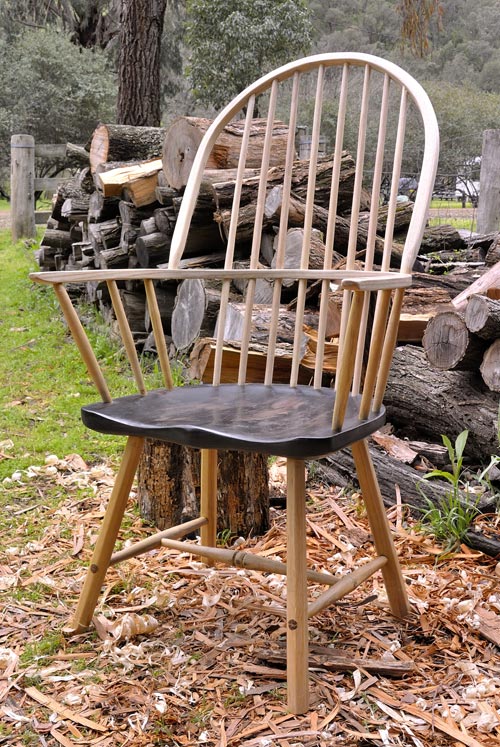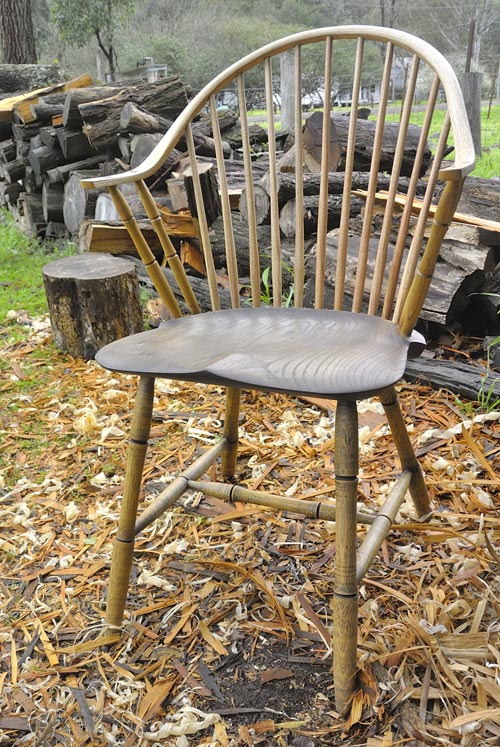 Wood……….
After 4 full courses my woodpile was looking decidedly sad so the yearly search began for new stocks of Robinia Pseudoacacia, (in America, Black Locust) my favourite for all the turned components in my chairs. I have no problems in selectively harvesting this species since, as soon as it is felled it starts to sucker over a large radius, so for me it is a perfectly renewable resource.( Warning! Do Not Plant This In Your Garden!) The gods must have been smiling down on me, as shortly  after a very heavy rainstorm, my neighbours further up the valley called me to tell me of 2 trees that had come down. A very strenuous day was spent cutting & transporting the logs to the workshop- I reckon Pattie & I shifted close to 2 tons of timber -,we slept well that night. Some of the log pile has already been shipped to the Molong workshop ready for the 1st course in April & there's enough left for our needs for the year. Good fortune indeed! We then took a trip to Yates Timber in Ingleburn, S.W Sydney to hand pick our stock of American White Ash for steam bending. If you ever need to track down unusual timbers just call Nathan Lee, Timber Products Manager Ph 9618 3499- these guys know their business. So as far as stock goes we're doing pretty well.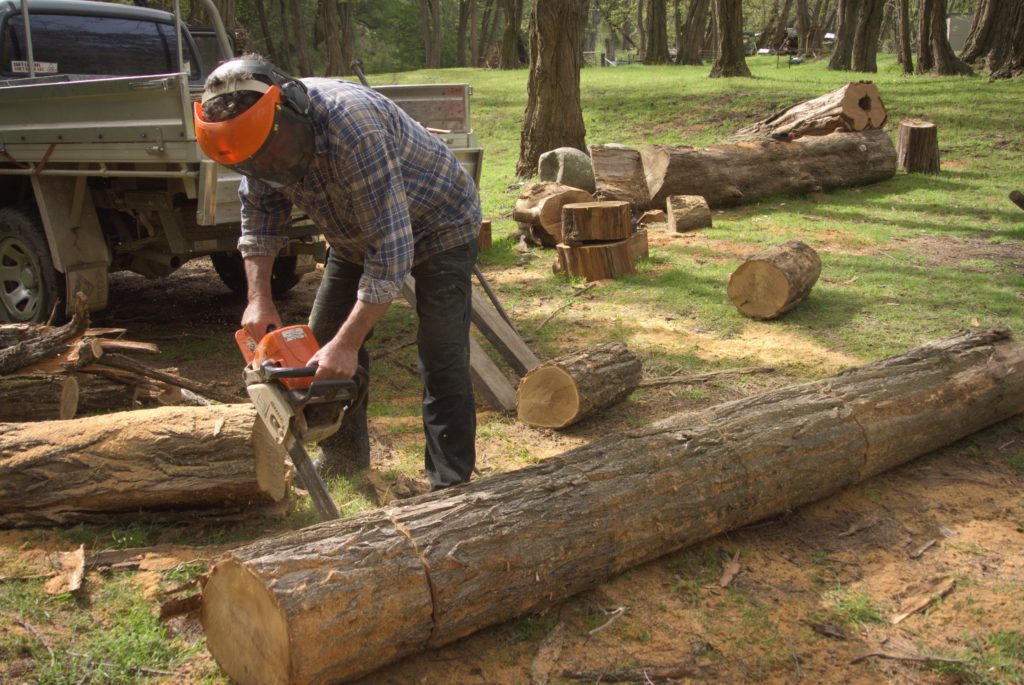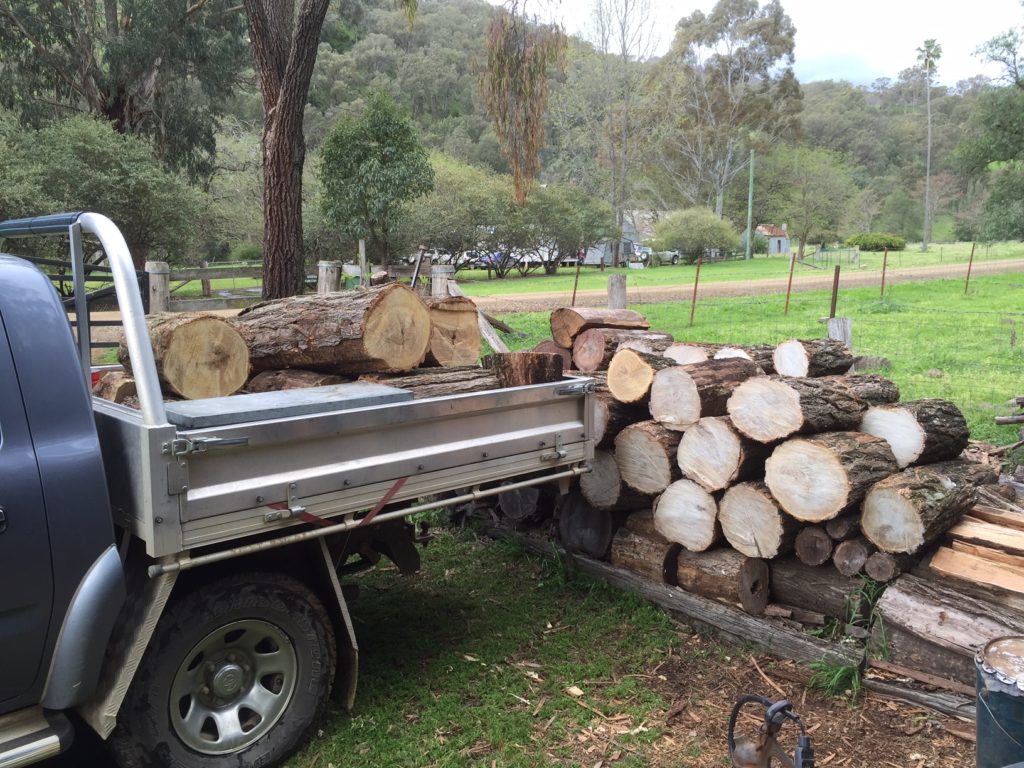 .……..& a Devonshire Bowlturner
As usual, Pattie & I took our usual trip to the UK at the end of the year to visit her family in Devon. We caught up with friends both old & new and travelled around the countryside in a stunning Autumn of amazing colours. As usual I made sure to catch up with my good friend Sharif Adams, a Bowlturner who has  lived on the  edge of Dartmoor in a community of forest dwellers, where he made beautiful wooden bowls, platters & carved wooden spoons on a pole lathe in his woodland workshop. Sadly  Dartmoor National Parks has closed the community down after nearly 20 years of living in harmony with their environment so Sharif & his partner, Fern have had to move closer to a local town. However he is keeping on with his craft & is determined to keep the tradition alive. Check out his website http://www.sharifadams.co.uk  I did one of his courses 2 years ago, it was an amazing experience blacksmithing your own tools on day 1 & then turning your bowls the next day, including a vegetarian lunch eaten from a wooden platter with a wooden spoon! During my visit I shot footage of Sharif at work for a video I want to make but don't hold your breath – I've got to master Imovie yet!
Hope you've enjoyed these stories, stay tuned ,there's more to come.  Cheers,Howard.