Local Ladies Course at Moonan Workshop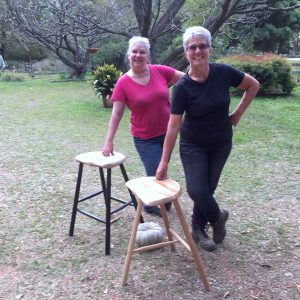 In September 2018 I ran our inaugural "local ladies" course at the Moonan workshop. We had 6 students 5 of whom had no woodworking experience at all.
Skills were soon perfected and after 5 days, 6 beautiful 3 and 4 legged stools were finished.
It was a great experience for me – the workshop was full of jokes and laughter and plentiful snacks were consumed at the end of the day with liquid refreshments.