Botanica Suite
Botanica Suite created with timbers rescued from the Sydney Botanic Gardens, Limited Edition 1/1, For Sale. Please email for more details.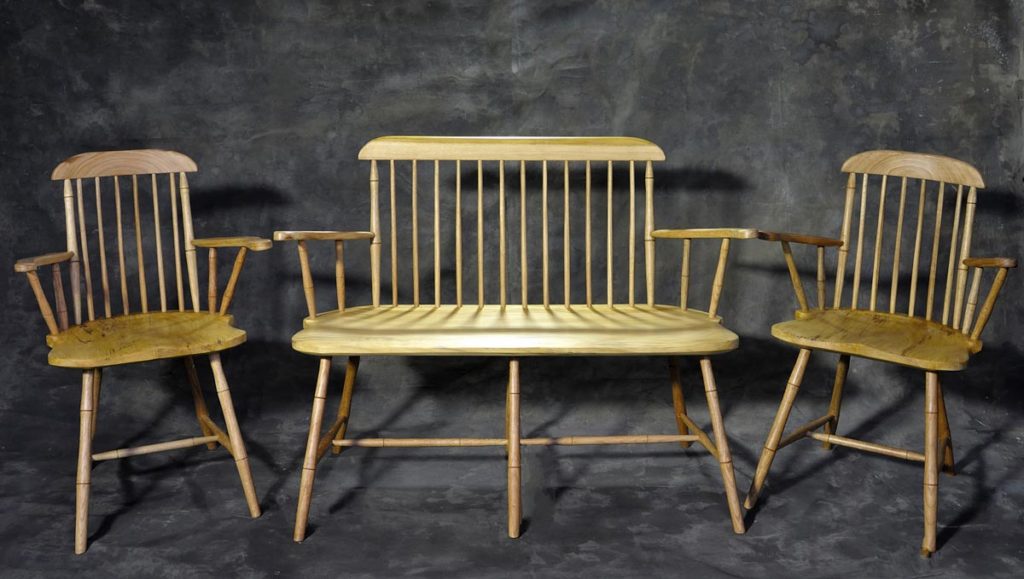 Molong Workshop
Take a look at this video created by Rowan, one of the Molong chairmakers.
Moonan Workshop
Chairs made by the students on the recent course at the Moonan Workshop.